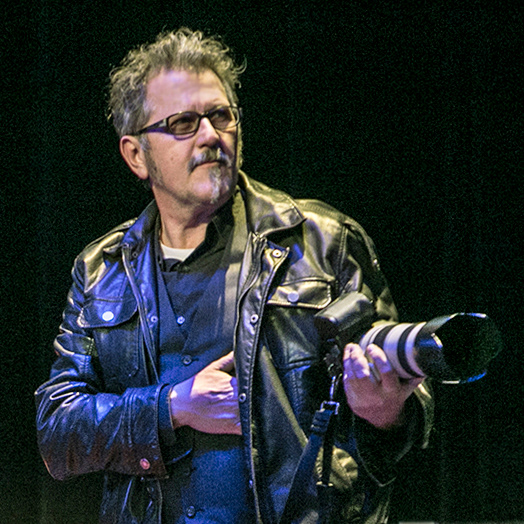 For over 30 years I've devoted my professional energy to a variety of photo projects, largely on behalf of corporate and educational clients. Much of my work has been executed as part of the creative team at Kelsh Wilson Design, collaborating closely with some fantastic writers and designers in building an extensive portfolio of award-winning communications materials, in print and on the web. I've also contributed to some interesting video projects, in the concept stages and as director and cinematographer.
Earlier in my career, I worked with dozens of talented studio and location photographers, absorbing and distilling a variety of techniques and approaches, as well as developing real-world experience in every aspect of creating compelling photographs, from dealing with potential location disasters to cajoling dubious subjects and finicky clients.
As a Radio Television and Film major at Temple University, I became enamored with their outstanding English department and wound up with a Liberal Arts degree, eventually finding my way back to visual communications.
When I'm not out shooting, I've managed to make time to be involved in a variety of musical collaborations, some community projects, the healthy updating of my Facebook status, and being set straight by my wife and kids.

Kevin Monko
Photographer
215-840-3549